Erivan Yogurt is NOT "New & Improved"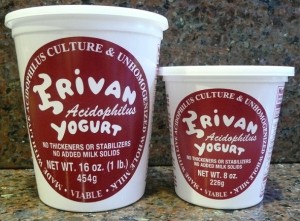 It's Not New. We've been making the finest plain acidophilus yogurt since 1970 (8 oz. & 16 oz. available).
It's Not Improved.  We haven't changed a thing! One taste, however, and you'll know Erivan Yogurt is different than other yogurts. They use blended cultures purchased from big culture labs. We don't! Ours is a simple yogurt, made simply good. Just farm fresh milk and active acidophilus culture. That's it! Lactobacillus acidophilus is nature's regulator. The thin layer of cream on top proves that Erivan Yogurt has not been exposed to the extra process of homogenization. You may remove it for a reduced fat serving.
A Few of Our Girls:
Cookie
Violet
Lisa
Ella
Mimi
Autumn
Velvet
Sakura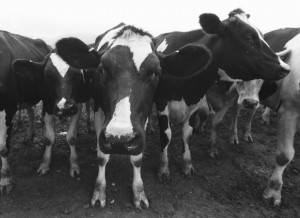 Our cows have names, not numbers. 
They are primarily grass fed and are never given hormones. Please give our yogurt a try. Thank you for your support of family farming. Contact us for the good news about acidophilus and much more.
Where can I find Erivan Yogurt?
Erivan Yogurt is available in the states listed below through Health/Natural Foods stores and select specialty markets. If your local store is not stocking our yogurt, they are often happy to order it for you through the following distributors: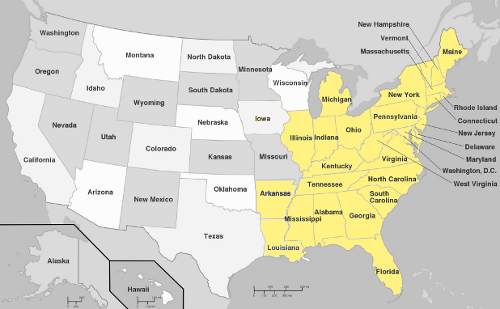 United Natural Foods

Dayville, CT
Chesterfield, NH
Atlanta, GA
New Oxford, PA
Sarasota, FL
Greenwood, IN

KEHE Tree of Life, Lehigh Valley
J & J Farms of Maspeth NY